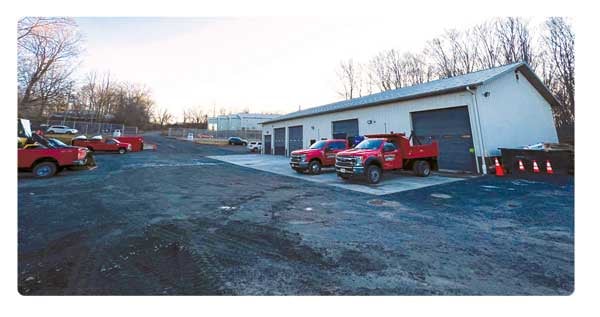 OPTION 1: FACILITY TOUR | EAST END GROUP
East End Group is pulling out all the stops for its facility tour in Middletown, CT! The team will share their approach to technology, opening secondary locations, sales & client management, hiring & recruiting, liquids and shop prep & storage. PLUS! There will be food, drinks, live music and entertainment! Choose from the AM or PM session (almost sold out). Cost: $75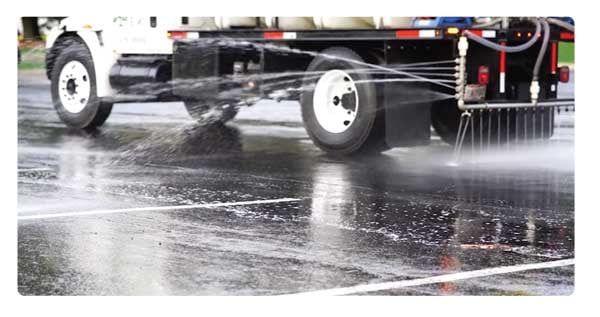 OPTION 2: LIQUIDS WORKSHOP


SOLD OUT
Adding brine to your ice management toolbox requires a careful approach that blends strategy, cost analysis, science and application best practices. In this immersive event we're going to dispel the myth that "Liquids just don't work" by bringing together companies who've found tremendous success with their brine making and liquids capabilities and will show you how it can be done. Cost: $75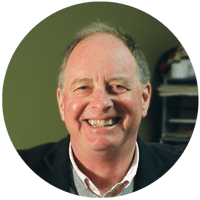 Is your business ready for brine?
Jumping into making your own brine is a decision that shouldn't be made lightly. Charles Glossop, CSP, has spent nearly 30 years refining his brine making operation. He'll discuss the factors that should be considered to determine whether brine making is your next move.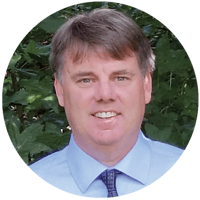 Costs and processes for implementaton
Mike McCarron, Imageworks Landscaping, VA
Don't dismiss the costs that go into adding brine making to your operations. Adding brine will require investments in labor, materials, equipment, storage and more. Mike McCarron will share how to identify and assess those costs and provide strategies to ensure you achieve a return on that investment.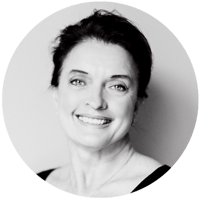 Diana Clonch, DW Clonch, OH
If you're going to invest in liquids, you need to make sure you know the science behind successful application strategies. Diana Clonch is a long-time consultant to the industry and will teach attendees how brine works, when it doesn't, the importance of scenario planning, application and treatment options, common issues and how to troubleshoot if your first attempts don't achieve your desired goals. Much of this class will be reinforced in the outdoor sessions.
2: BLENDING & NON-CHLORIDES
4: APPLICATION BEST PRACTICES
Best practices for brine making

Jeremy Darling

/

JC Grounds Management

Learn the basics of how to make brine, including the tools and equipment that are needed, measurement tools, and quality control best practices.

Blending best practices and non-chlorides

Joe Cashin

/

Innovative Surface Solutions and Dave Lenz / Middlesex Ice Control

Salt brine only gets you so far — for enhanced performance you'll need to learn how to blend brine with other chemicals and explore the non-chloride options that are available to amp up performance.

Calibration

Outdoor Pride Landscaping

Brine is on board and your application rates are set. Confirm your equipment is spraying the correct rate by calibrating your equipment for optimum application.

Application best practices

Ryan Jackson, Zach Kulasa and Tyler Clemans / EMI

See application best practices in action. We'll get equipment moving to show proper spray patterns, nozzle types, etc. to ensure you're maximizing your investment and your service applications.

Equipment maintenance and safety

Alex Glossop / Hantho Farms

Extend your investment by making sure you safely know how to make the brine and how to maintain your equipment.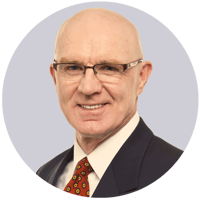 Derek Daly



Sponsored by

Remember Good to Great? Today, it has shifted from Great to Extraordinary.Align this platform to the right culture, and you develop something truly unique: a Culture of Extraordinary. Understand how to think and act differently as you push your people to the edges and boundaries of what might be possible … safely.
Retired race driver Derek Daly will share what he learned on and off the track and how you can translate those lessons into your snow and ice management businesses.

Good process is the root of success
Steve Steele, Steele Dynamic Services
Steve will share practical approaches to assessing internal processes, identifying bottlenecks, and ensuring that current technology and systems support the growth vision of the company.
Reach the decision-makers and qualify prospects
Allen Quille, Polar Group LLC
Asking the right questions and knocking on the right doors can help you increase your close rate. Allen will bring attendees into the conversation to build a comprehensive list of questions to ask your prospects and tips to get in front of the decision-makers to close the deal.
Use your fleet as a competitive advantage
Michael Wagner, CSP, ASM, DesignScapes Colorado
Fleet and safety management generally are seen as an "expense" to the organization's bottom line; but they can also be some of the most vital areas for improving profit margins, increasing employee retention, productivity, regulatory compliance, and more.
Fix your labor shortage by correcting your culture
Nicholas Klotz, CSP, ASM, EPM of Michigan
"Nobody wants to work." What if the truth is nobody wants to work for you? We'll discuss the importance of creating a positive company culture so your team members feel seen and truly valued; plus what your role will be. Culture isn't what you say you do, it's how you and (if done correctly) they live, work and inspire others. ​
Alternatives to traditional insurance
Jim Hornung Jr., CSP, Elbers Landscape Service; Jim Monk, CSP, MPS
Dissatisfied with the traditional insurance options for snow businesses, some owners are buying into alternatives like captive insurance and self-insured retention plans. Business owners will share the benefits and details of the plans to help you determine whether these programs may be right for you.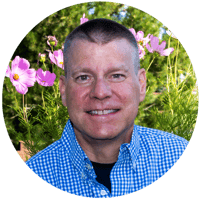 A practical approach to process management
Steve Steele, Steele Dynamic Services
After reinforcing why good process is the root of success, attendees will work in groups to solve several common real-life challenges facing snow and ice management companies. Topics will include administrative support, technology systems, declining gross margins, billing and cash flow struggles. Plus we'll crowdsource your process management challenges and work through them together!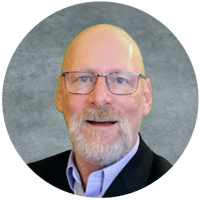 Is your business wobbling? ID problems before it's too late
Jim Lindell, Thorsten Consulting
Just as a spinning top wobbles as it slows down, businesses wobble as they begin having difficulties. Learn to recognize the wobble early and implement processes to renew the organization to be more successful. Join Jim in a practical examination of wobbling businesses and identify the steps that can be taken to renew the organization.
Grow your business without being on 24/7
In the developing phase of a small business, momentum is gained often by a strong will to succeed, the discipline to work hard, and from learning from setbacks. If you want to go further, you're going to need to adjust your mindset and habits. In this interactive session, Shawn will focus on the key things that peak performing business owners do differently, and have you immediately put them through the lens of your business. You will leave with clear next steps and a customized playbook for your company.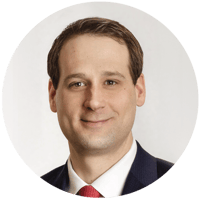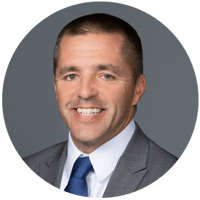 Deb Mattson, CSP, Allied Snow Removal; Brian Tims, FLB Law; Jay Long, Gerardi Insurance
Work through mock scenarios that reinforce key concepts that impact the insurance and legal processes in your snow and ice management business, including insurance procurement; contracts; performance; and claims/lawsuits filing and defense. In the second part of the workshop, we'll conduct a mock deposition; and attendees will walk away with tips to look for during a deposition if you're ever sued.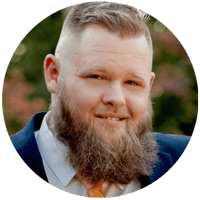 Levi Jett, Jett Facility Consultants LLC
Attendees will be challenged to incorporate scenario-based mock storm training into operations to improve pre-storm readiness, increase team performance, and enhance team confidence. Levi will address key components of creating a realistic mock storm and attendees will work together to create a mock storm that includes snow command and response planning. All attendees will receive a guide to take back to their companies to successfully implement a program into their operations.
Ready to sell your business?
John Bogert, Urban Life Solutions
Whether you plan to exit the industry this year or in 10 years, key questions need to be answered: Are you really ready to sell? Do you know what to consider before jumping into a sale? Do you know what goes into business valuation? Do you have the right people in place to support you through the sale process? If you're not sure you have answers, this session can help set you on the right path.
Real talk with your peers: Estimating, sales & technology
Snow Commander Peer Group
Members of SIMA's Snow Commander Peer Group meet regularly to strategize, seek advice and share insights on a variety of topics. They'll share advice and how they've elevated each other in the areas of sales, estimating, transformational technology and more.
Use meteorological data to build a better bid
Frank Lombardo and Rob Reale, WeatherWorks
Meteorological data is a core component of how much it will cost to provide winter services. Using case studies from snow contractors, Frank and Rob will share how to understand and use the appropriate data in selecting contract types; calculating operational costs and staffing considerations and more. Have questions on how to effectively build meteorology into your bid? You'll get them answered during this session.
Elevate your leadership to engage employees and grow sales
Rod Pflederer, Winter Services
Elevate yourself. Elevate your team. Elevate your customers/prospects. This session will explore those three areas and discuss simple concepts to improve your leadership and to make a positive impact on your business.
RetireWise: Financial literacy and other key workplace benefits
David Jones, Chris Kampitsis and Ben Soccodato, Barnum Financial Group
This session will focus on the importance of employers educating and empowering their employees in the workplace. We'll look at current group benefit trends and the importance of financial literacy as a workplace benefit. We will take a holistic educational approach to help prepare employees for life's what-ifs, steps to plan for financial success in retirement, and techniques to retain and reward key employees and develop new talent.
Run your business so you can leave in style
Chris Kampitsis and Ben Soccodato, Barnum Financial Group
Certified Exit Planners Chris Kampitsis and Ben Soccodato will take you through a seven-step process to identify your exit objectives, quantify current resources and then build a game plan to grow and protect company value. They will show you how to determine an exit path, prepare for what-ifs through sound continuity planning and then tie it all into your personal wealth and estate planning objectives.
Set your Latino team members up for success
Mike McCarron and Angel Campos-Chavez, Imageworks Landscaping
Owner Mike McCarron and Production Manager Angel Campos Chavez will share how their company is creating a pathway for Latino team members in its leadership and management ranks. They will share the key aspects they used, the challenges they faced, and the lessons they learned to help make Angel's leadership dream a reality. Key in this journey was earning each other's trust and confidence; Mike making room for Angel to share in charting the company's path to success; and Angel aspiring to fill the opportunities that Mike offered.
Insurance underwriting and its impact on your snow business
Jay Long, Gerardi Insurance
This session will discuss the underwriting process and share what insurance carriers look at when they determine the pricing or acceptability of a risk, including contractual obligations and how this impacts underwriting. Jay will also offer risk management techniques that can be used to become a more desirable risk and ensure your snow business is properly and adequately covered.
The good & bad of incentive design
Shannon O'Neil, Economic Engagement
Have you struggled with either creating or implementing an effective incentive plan for your employees? Do you feel you are not getting the desired effects of your incentive designs? Shannon will share strategies that will engage your team and drive results.
Emerging tech trends that will impact your snow company
John Paganini, CrewTracker Software
Attendees will have a better understanding of relevant technologies that are available to improve their business operations. Additionally, John will lead a discussion on near-future technologies that will impact operational efficiency and effectiveness.
Benchmark to build a stronger business
David Gallagher & Martin Tirado, SIMA Foundation
How do you measure up to similar companies? Do you know what to expect as you grow? One way to know is to benchmark your company's data against others. David will share the importance and process of benchmarking and teach attendees how to use SIMA's free benchmarking tool.
Optimization through automation
Brian Maurer, Brian-Kyles Landscaping; Jon Crandall, CSP, JC Grounds Management; Ryan Hebel, Green Ventures
Technology and automation continues to drive snow and ice management companies looking for an edge. We'll explore tools and trends and learn from each other on strategies your companies are using to optimize operations through automation.
Design your snow contracts for a win-win
Todd Reinhart, Reinhart Services
If you were one of the many contractors who endured a no/low snow season, Todd will deep dive into the readiness fee (per-inch snow contracts) model that his company designed and implemented to lessen the financial impact. Learn how they're structured; why they are win-win for the customer and the service provider; and how to properly present and sell them to clients.
Avoid the pitfalls that lead to lawsuits
Lisa Rose, Allin Rose Consulting
It's important to avoid disputes and litigation. Legal actions are time consuming, expensive, potentially damaging to your reputation, and can distract from operations. One "slip up" could devastate your company. Develop a plan using the insights gained to implement changes by choice rather than by necessity.
Show your team the future
Bruce Moore Jr., ASM, Eastern Land Management; Russ Marsan, Carpenter & Costin
With good employees at a premium, it's important to establish clear job roles and detailed career ladders to keep them engaged and excited for the future with your company. Our speakers will share success stories and why it's important to have the right people in the right roles for them … and your company.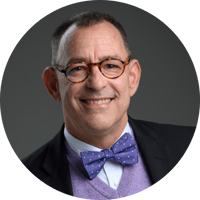 Louie Gravance



When a service employee asks "What's in it for me?", the honest and correct response is EVERYTHING. Your team members deserve to know that an investment of themselves is an investment in themselves. In the closing keynote featuring Louie Gravance, every participant will come to understand that every customer interaction is an opportunity to define not just what they're willing to do, but what they're willing to be.
He will help attendees explore the concept that great service serves the server first. When a WOW customer service moment occurs, it happens for the customer and the employee simultaneously. Inspiring your team to make that connection is the single greatest tool for maintaining a culture of service excellence.
Sponsored by Skyline Salt Solutions
Thanks to our 2023 Symposium Sponsors