REGISTRATION OPENS FEBRUARY 2023
Registration Types & Event Add-ons
Pricing
(rates increase by $50 after 5/19/2023)
Full Show Pass


Includes access to event keynotes and education, trade show, snack & chats, Welcome Reception, Thursday night reception, and more.

$405 member /




$505 non-member

Day Pass (Wednesday - Friday only)


Includes access to education, special events, and trade show for the selected day only. See event schedule for more on each day.

$250 member /




$300 non-member

Trade Show Only Pass


Includes access to the trade show (Thursday, June 15 and Friday, June 16) and available educational Sideshows on the show floor.

$35

Exhibitor Pass


Available for exhibitor personnel only. You must have a verified booth space.



See Resource Center for more
Press Pass


Available for media personnel only.



Register Here
Pre-Conference Event (Tuesday, June 13)
Select from one of the following options:
- AM Facility Tour at East End Group
- PM Facility Tour at East End Group
- Liquids Workshop

$75

Closing Event (Friday, June 16)


An evening on the rails! Enjoy a 4-course meal, drinks, and entertainment as we travel through the pristine Connecticut River Valley on the Essex Dinner Train.

$125
The majority of the Symposium events will take place at the Connecticut Convention Center. The Hartford Marriott Downtown and Hampton Inn are the host hotels.
Hotel blocks will open in conjunction with event registration; hotel booking details will be sent from SIMA after registration.
NOTE: Purchasing outside of the official room block is done at your own risk.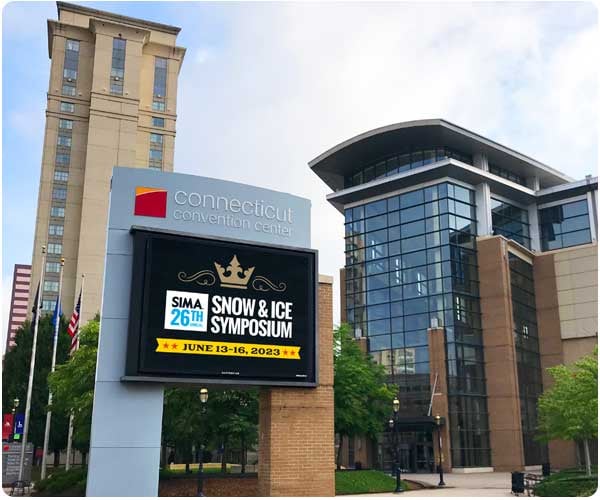 Connecticut Convention Center
100 Columbus Blvd
Hartford, CT 06103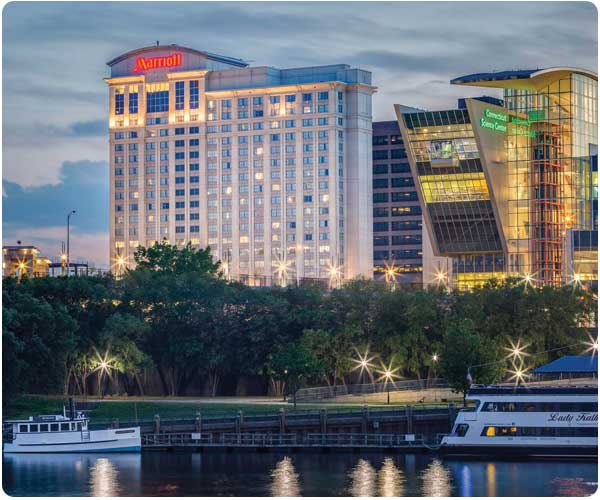 Hartford Marriott Downtown
200 Columbus Blvd
Hartford, CT 06103
Rate: $199/night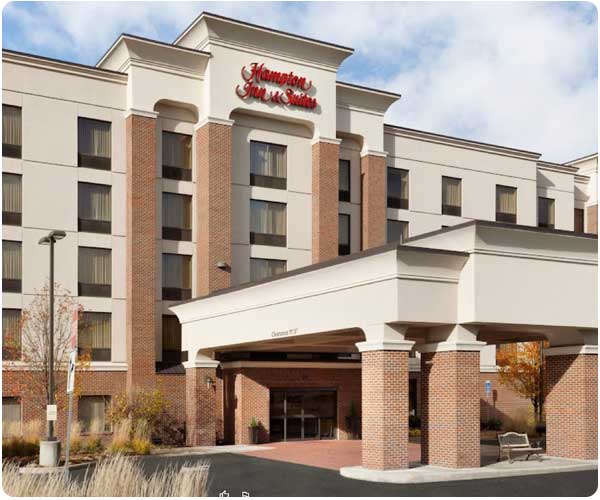 Hampton Inn + Suites Hartford
351 Pitkin St
East Hartford, CT 06108
Rate: $179/night
Confirmation
After you submit your online registration, you will immediately receive an electronic confirmation of your registration from the Snow & Ice Management Association. This email will also include a link to reserve your hotel room at one of our host hotels. (Don't forget to add us to your Safe Senders list!) If you have not received a confirmation within 24 hours, please contact the office at info@sima.org.
Cancellation & Refund Policy
All cancellation and refund requests must be made in writing 30 days prior to the first day of the event — Sunday, May 14, 2023. If made prior to this date, a refund of all fees, less a $25 processing fee per registration, will be given.
If made between the 30 days and 5 days out of the first day of the event, a refund of all fees, less a $150 processing fee per registration, will be given. No refund will be given for no-shows. Please email cancellations to registration@sima.org.
Registration Changes/Additions/Receipts
Once you have registered, you will be sent a confirmation email. That email will include a personalized link to the online registration portal where you can update registration information, change your selection, get a copy of your receipt/invoice or make a payment. If you would like us to resend your confirmation, please email registration@sima.org.
Substitution Policy
Substitution of registration from one attendee to another (same type: member/non-member) is permitted 5 days out from the first day of the event - June 8, 2023. Only one substitution is permitted per original registrant with written consent. The individual submitting the substitution request is responsible for all financial obligations associated with that substitution as well as updating any contact/demographic information. Please email substitution requests to registration@sima.org.
Available Discounts
Company's bringing more than 5 individuals to the Annual Snow & Ice Symposium can take advantage of the following discounts for FULL Show Passes:
1-5 individuals = standard rate
6-10 individuals = $25 discount
11 + individuals = $50 discount
The following is available for TRADE SHOW ONLY Passes:
1-5 individuals = standard rate
6 + individuals = $15 discount
Available discounts will show automatically during registration/checkout. If you have any additional questions, contact registration@sima.org.
Privacy & Terms
The personal information gathered on the Symposium registration form is intended solely for the purpose of Symposium business. Exhibiting companies will receive a list of attendees and their mailing address only (no phone or email) following the Symposium. Exhibitors also have the option to purchase scanners to capture attendee contact information. The attendee can determine if they want their badge scanned. This is the only way your personal information will be shared. Payment information gathered during registration is used solely for the purpose of Symposium business. Personal and payment information gathered online is through a secure website. SIMA will not share your payment information with any other party.
Consent to Use of Photographic Images
Registration and attendance at, or participation in, the 26th Annual Snow & Ice Symposium constitutes an agreement by the registrant to SIMA's use and distribution (both now and in the future) of the registrant or attendee's image or voice in photographs, videotapes, electronic reproductions and audiotapes.
Symposium Code of Conduct
In order to provide all participants with the opportunity to benefit from SIMA events and activities, SIMA is committed to providing a healthy, safe, supportive and harassment-free environment for all conference attendees and participants, regardless of gender, gender identity and expression, sexual orientation, disability, physical appearance, body size, race, age or religion. We do not tolerate harassment of conference participants in any form. Sexual language and imagery is not appropriate for any conference venue, including educational sessions.
Conference participants violating these rules may be sanctioned or expelled from the conference, without a refund, at the discretion of the conference organizers. Our complete Code of Conduct policy can be found here.
Thanks to our 2023 Symposium Sponsors